Hi everyone,this is the story of my transit. My van was born in England in 1968 and registered as FGL451F it came out in grey primer and it's new owner had it resprayed in black. In 1977 it was brought to Malta by a van dealer who sold it to my dad. The van was white when we got it,as it is today. Some day in it's early days it was up graded from 1700cc to the more powerfull 2000cc engine, always V4s. The van never gave us any problems and as so we always bought Transits. After nearly 40 years of great service i decided to give her a total nut and bolt restoration and preserve her.
Well this is her a few years ago!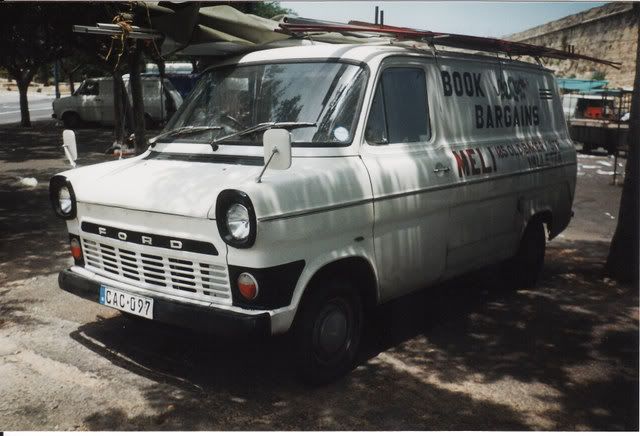 So, a few months ago, i started to remove off everything.Here, below, she is in my garage being dismantled.
When i started taking parts apart, i realized it was not going to be an easy restoration, and rust had eatan away most of the parts.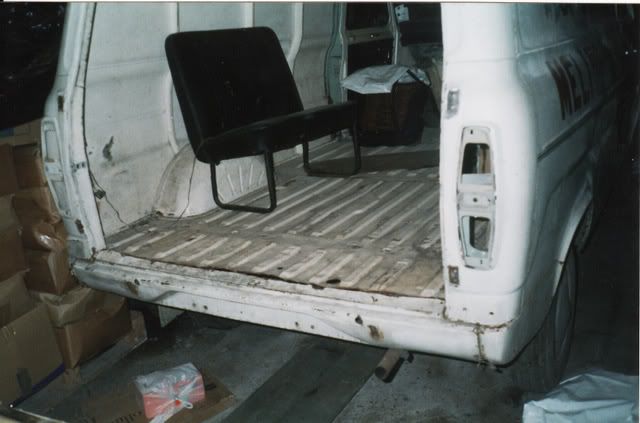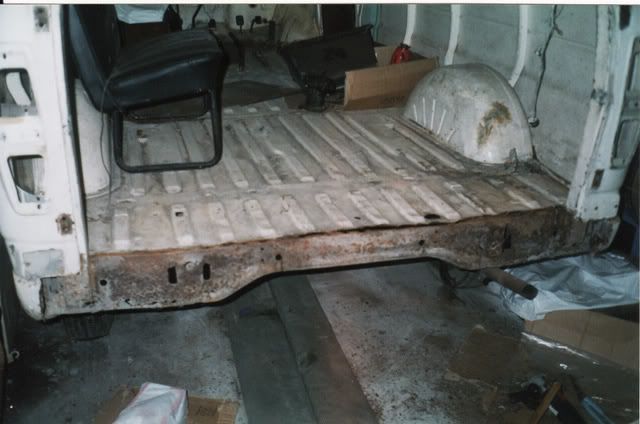 The back outriggers had disintegrated, every place where mud had accumilated by the wheels, holes were there. As my place is tight and narrow i tried my new mig to the gutters, as i have never done any welding before. I went to my friend Karmnu who breaks Transits and got 2 long gutters from a donor van, to keep the edges as original as posible.
After some time, continued stiping the van.
And took of the engine.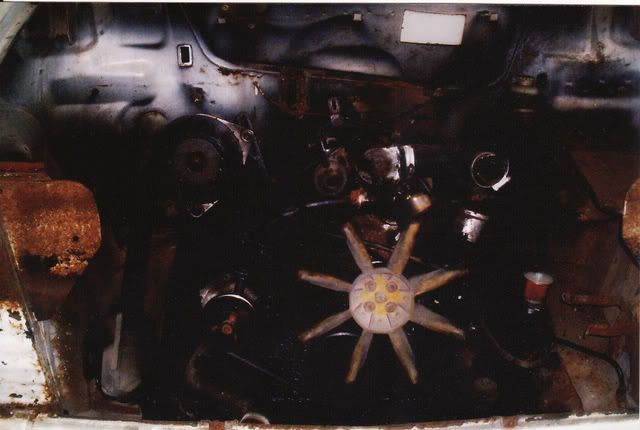 Then took off front wings and cross member
Here was the time, i thought i d scrap the van as i was giving up. My child who's 5 years old used to go to a summer play school and my wife knew some parents. One day, me,my wife and son went to a festa and met parents of a child, and the women started talking. My wife introduced me to them and told me the chap Sebbie, was a Transit nut like me. We got talking and told me that he had done his van some time ago, and so convinced me to sand blast the van. This method is the best as it will show all sins as we say. The bloke agreed to do the job for Lm100 and will spray it afterwards with green zinc phrosfite with added tinner. I wanted it in etching primmer but he refused, so settled for green zinc. My New friend, Sebbie offered me to tow the Transit with his Transit Mk2 and with a special trailer made to measure, could not refuse such an offer.
What a sight it was, it was like road train and me at the back in my car watching that everything was OK. By the way the film in my camera was expiring and that's why there a bit faded.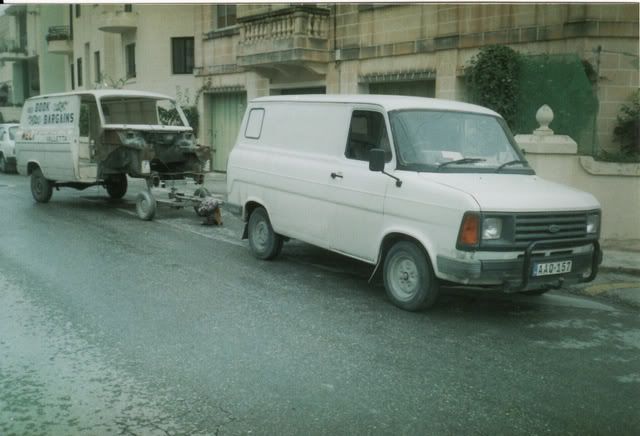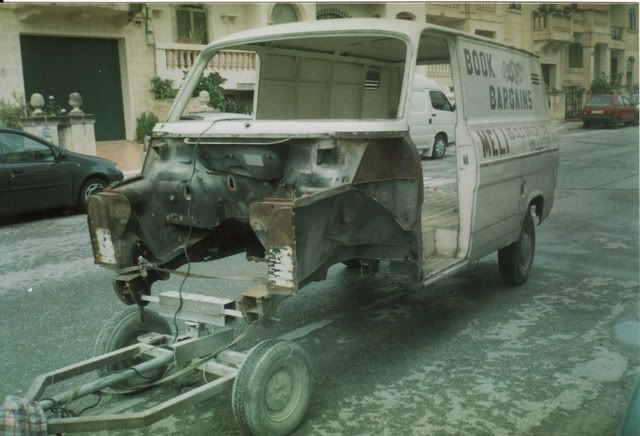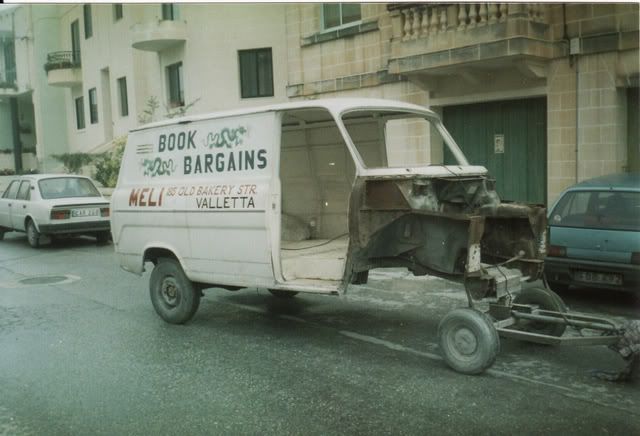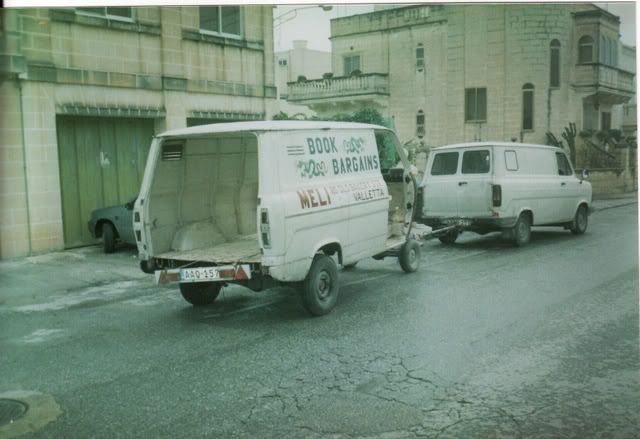 In Malta it hardly rains, but when it rains it showers cats and dogs. The sand blaster promised to do it in a week and had done a small amount of work on the van, as i used to go daily. One night i could not sleep as my van was in that yard uncovered and it did not stop raining. Next day visit i nearly fainted as my van was all rusty brown and had some pools of water in it. The man laughed a bit and said its only surface rust, a quick do over will do the job and that's how it came, back to bare metal and shining silver.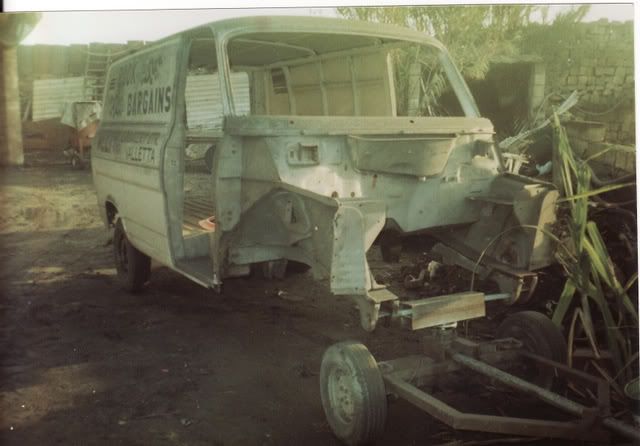 Ater a couple of days, the blaster called to pick up the van. He done the edges of the doors, the front wings from inside the grill and the 4 spare wheels. When we went for the van, it was in green and looked realy great to start from. It was clean and tidy, no rust, lighter and with more holes. Patches with pop rivets were visible, were i sweared i had no rust, but at least its clean now.
Till now i think that's that. I will continue to inform you on my progres and send you up dates now that i got a new digital camera. So long mates