nila wrote:well front wing off and not good need an inner wing part aswell as a lot of it came away with the outer wing .pictures to follow when finished digging out the tin worm.
well pictures as promised but not finished digging out the tinworm was just unbolting battery tray when thunder from the distance so tools away just incase.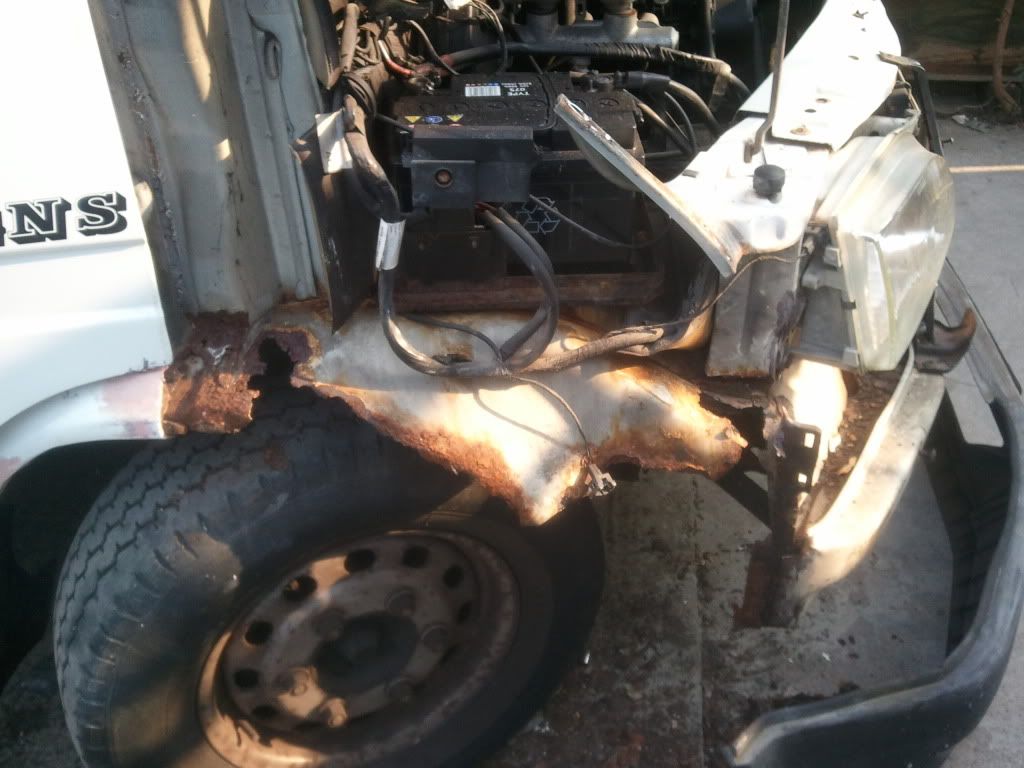 i live walking distance to big scrap yard ,albert looms, so armed with cordlass grinder going to see if i can find a decent inner wing,will be nice if i can saves a bit of time.will let you know how i get on .