Just so everyone knows, the later rear loading diffs fitted to 2000 to 2006 axles(not Dana type) do fit into the earlier Mk1/2/3 casings. I bought an axle via Luke on here, and after careful measuring and double checking could see no reason for it not to fit. I used my Mk1 crownwheel carrier rather than the newer one and just transferred the lot over. The only problem I had to overcome was the pinion flange. This uses bigger diameter splines meaning the mk1 flange doesn't fit. So I machined the Mk6 to match the dimensions of my Mk1 flange and re drilled it, thus saving on problem mating the prop. The pinion seal is exactly the same dimensionally for both axles too.
The axle the Crownwheel and pinion came from.
My Mk1 Casing with re machined and re drilled pinion.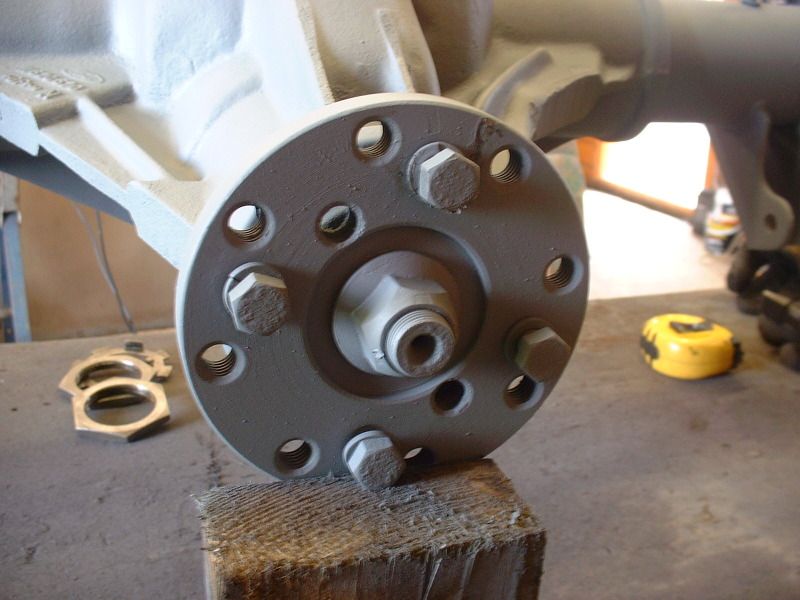 any questions please ask.