I bought another one of these damn things last week, told myself I wouldn't buy any more, but this one was too good to pass up [:)] (ever said that to yourself before?)
Anyway, short story is, previous owner bought it in 1976 from DB Breweries who were the first owners. At this point it still had the 2.0 V4. Shortly after he purchased a written off XA Fairmont, and took the running gear out, as well as a lot of other parts. Over the next 8 years (!) he fitted the engine, trans, nine inch disc braked LSD (from a Lincoln Continental) into the van . The job was completed in 1985. He then used it as a service vehicle for his Gp.4 Escort rally car. It was parked up in 2006 and not driven again. I first spied it a couple of years ago, and he had made noises about selling it, and I have been in his ear ever since. Spoke to a friend of mine last week, and he said he was over at the Transit helping the owner get it started, and to come over, to which I replied " I know how this is going to end!"
Anyway, we got it running on 8 year old fuel(!) and by the next day a deal had been done and I owned it [:)]
I went to his place yesterday, fitted a new battery, poured in some 2014 vintage fuel, and fired her up. I drove it up the road to make sure it had brakes etc, seemed near enough so drove it to my storage unit about 25 minutes away without incident.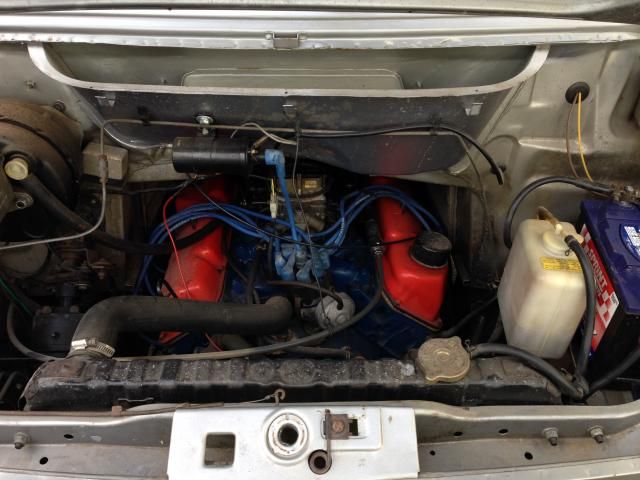 Something that occurred just after purchasing it was, Mk1 Transit SWB, flat front, with a 5 litre V8. Sound familiar? To me I instantly thought of this, the iconic Transit Supervan 1:
So after collecting the van yesterday I swung past a friends place and picked up a set of wheels off his Pantera, thats 15x10 fronts with 285/40x15 tyres and 15x13 rears with 345/35x15 tyres. It is just so happens by pure luck that the Pantera has the same Ford 5 stud bolt pattern as the Falcon running gear that has been fitted to this van, so on they went: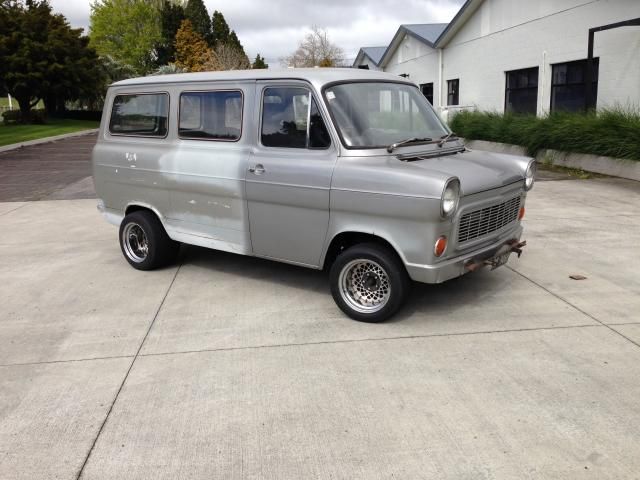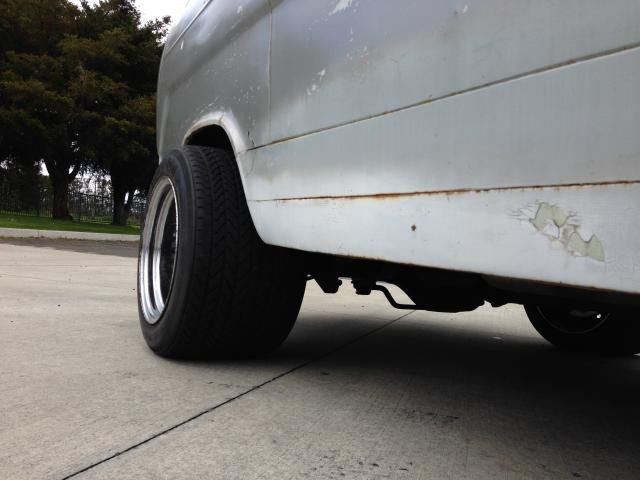 followed by a set of works Escort arches: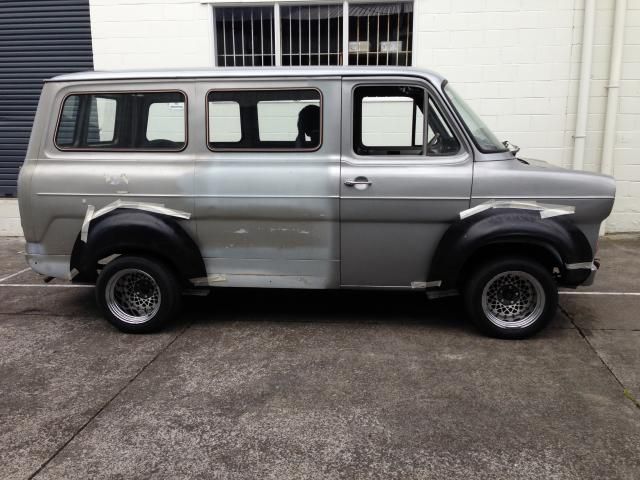 So the plan at this stage is to get the van roadworthy, nothing major, new front brake discs and pads, sort the intermittent starting issue, get both sides repainted, good groom and use and enjoy it over summer. Then will start on the Supervan conversion next year sometime

Happy days.
Conrad