Hey there,
I know I'm weak, and as my MK1 is still stuck at my mechanic's place waiting for its complete swap and paint job, I bought a 1985 MK2 yesterday. 7th Transit so far, 3rd MK2 ! \o/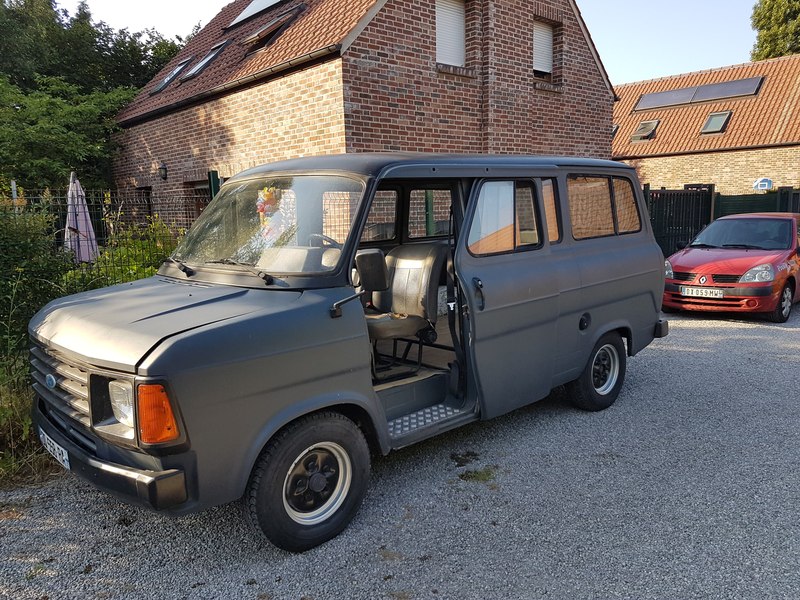 I had to convince my girlfriend that we will use it for trips to the sea or the country side. We will do some improvements inside, but it should be an easy job.
So, it's a 1.6 Pinto engine and the alternator doesn't work (but I have another one), the water pump leaks, the radiator is kinda dead (but I have 2 spare ones) and I have to change the timing belt. The previous owner said he removed most of the rust and painted it with Montana spray paint. I know it's sh*t, but I know I won't bring it to my mechanic for a full paint job. There are still some light rust spots under the paint, so I will care about this on time.
Well, it runs and brakes fine but I definitely want to uprade it with a 2.0 Pinto and a 5-speed gearbox with a MK3 cross-member. I will put some new seats as well and have to check the neiman(?) to figure out why the battery light is still on when I remove the key. Maybe I will also do some minor mods and put some aftermarket rims and mirrors, but no hurry.