Pakeha (park-e-hah, Maori for white man, possibly derogatory)
The story started just after I'd put new springs in the back of the wifes Ford Courier ute. "You're not knackering this set, get your own truck".
Memories of a 150k trip running flat out with a traction engine diff on the back come to mind.
So, much casting around looking for something different to the jappas everyone seems to have. Rules, Its gotta be a Ford, its gotta be simple, and its gotta be cheap up front. Hmmm, how about a Transit .............. and can we find an early one thats not rotten. Nothing but wrecks locally, looking further afield, spot this on the local auction site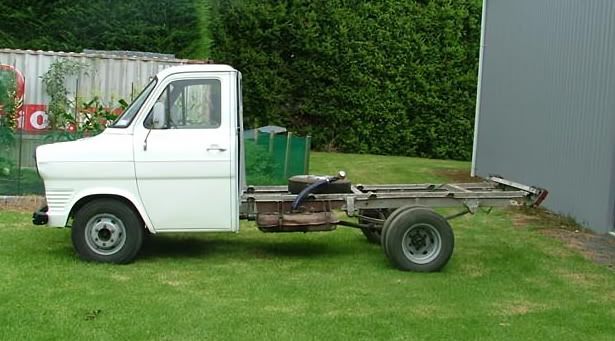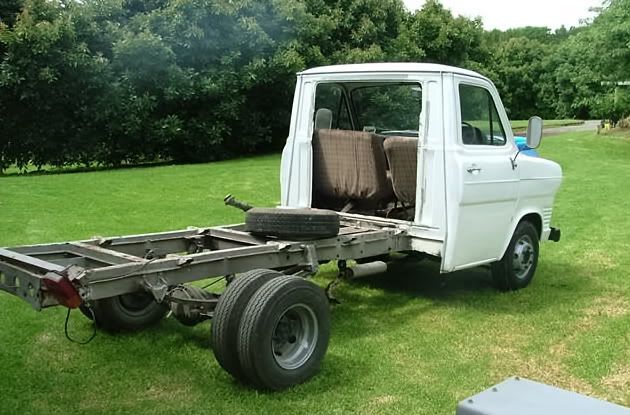 VIR checks out OK, was a truck, then a motorhome, now a cab and chassis, hasn't turned a wheel in 6yrs but the owner has kept the rego alive so it doesn't have to be revinned, comes with a back wall panel and detailed reciepts for engine work 5000mls ago.
Only downside is that its 550k away and at the price we're not going up there for a prepurchase inspection.
Get owner to put hand on heart and promise that its not a worn out rot box and buy it site unseen.
Offer long suffering wife a trip up the island to a rellies birthday party, travel by 6 ton slide deck, and pick up the mighty Transit on the way back.
Straight into the workshop and this is where we're at today, or at least it will be when I figure out how to resize the images

Ok lets try again with images resized before they go on the server,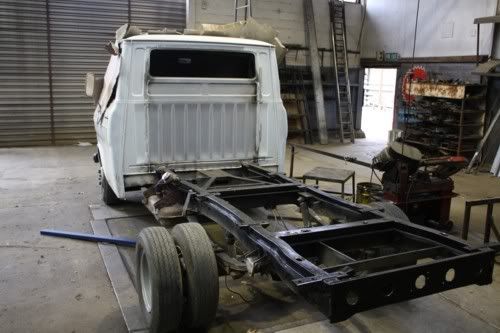 Wall panel reinstated, when the team described how they were going to do this I thought "we'll see" sounds dodgy, but its come out real well. Trimmed out the opening and squared it then cut the replacement panel to fit. The only bits that are welded are around the window frame, at the floor, and at the cross member. The rest has been bonded much like you bond bus walls on. No distortion at all and once painted will be very hard to spot.
Deck framing is coming along nicely, sides are away for galvanising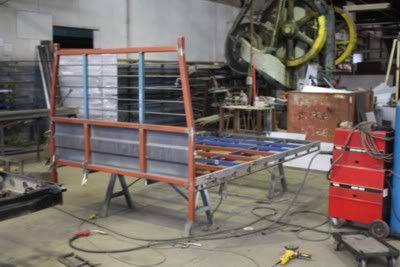 That press in the background is a 250 ton mechanical brute. Once she's on her way there's no backing out. Just out of shot is a 600ton hydraulic press, much more docile beastie to play with. Before it became a Coachbuilding and Transport Engineers this place was a washing machine factory, the presses came with the building. Kinda handy now and then though.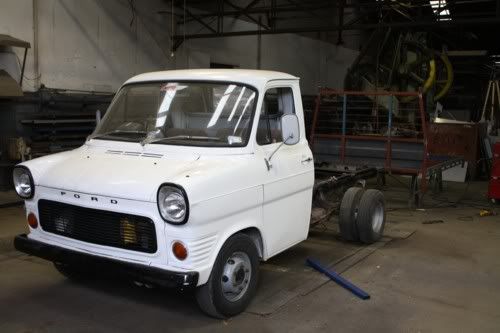 And just to finish off, a face that you can't help but love. The motor runs very sweetly, have fitted a set of extractors and sports exhaust to help with the breathing, and have got an overdrive box on the way. A Weber carburetor conversion will come later. Once the deck is on just got a replacement fuel tank to fit and a serious lack of brakes to fix and we can get back on the road.