Just the last finishing touches to the interior with curtains over the luton bunk, thanks to the good lady.
A little tip she has if you want to make curtains for your van, Buy ready made ones from Ikea as they are extra long and you get far more material and better value. You then cut them down to suit. I had enough material to do lounge curtains and curtain across the cab plus pelmets for £20.00.
I had to buy another pack for the luton ones, but still cheap for 20 quid.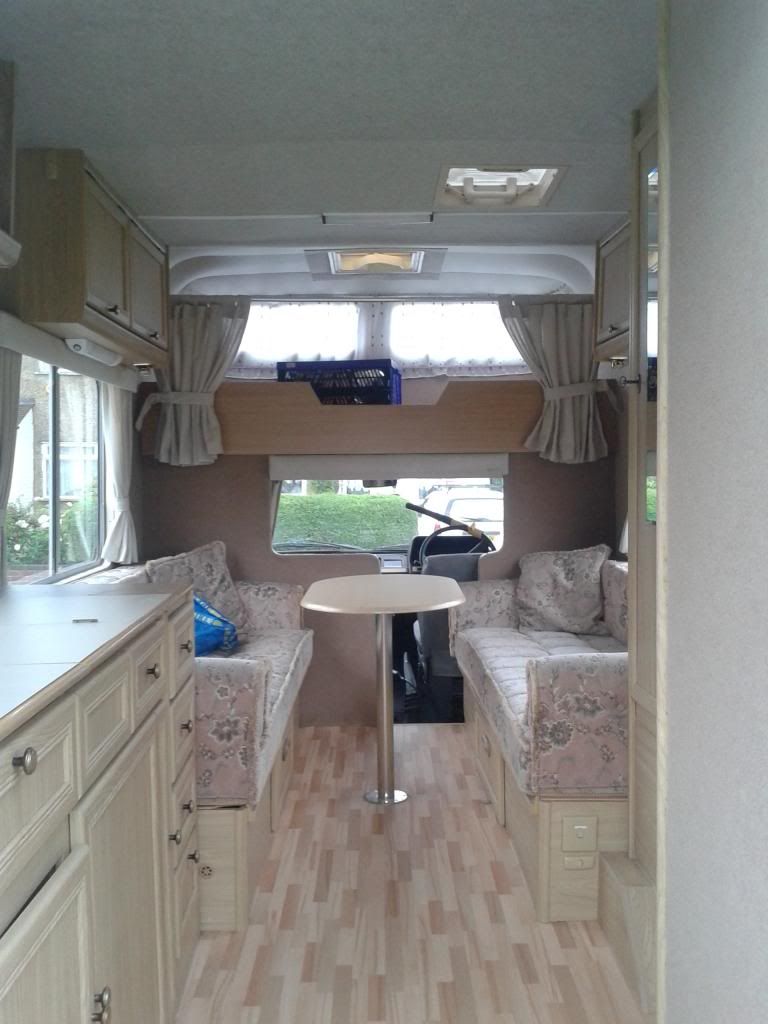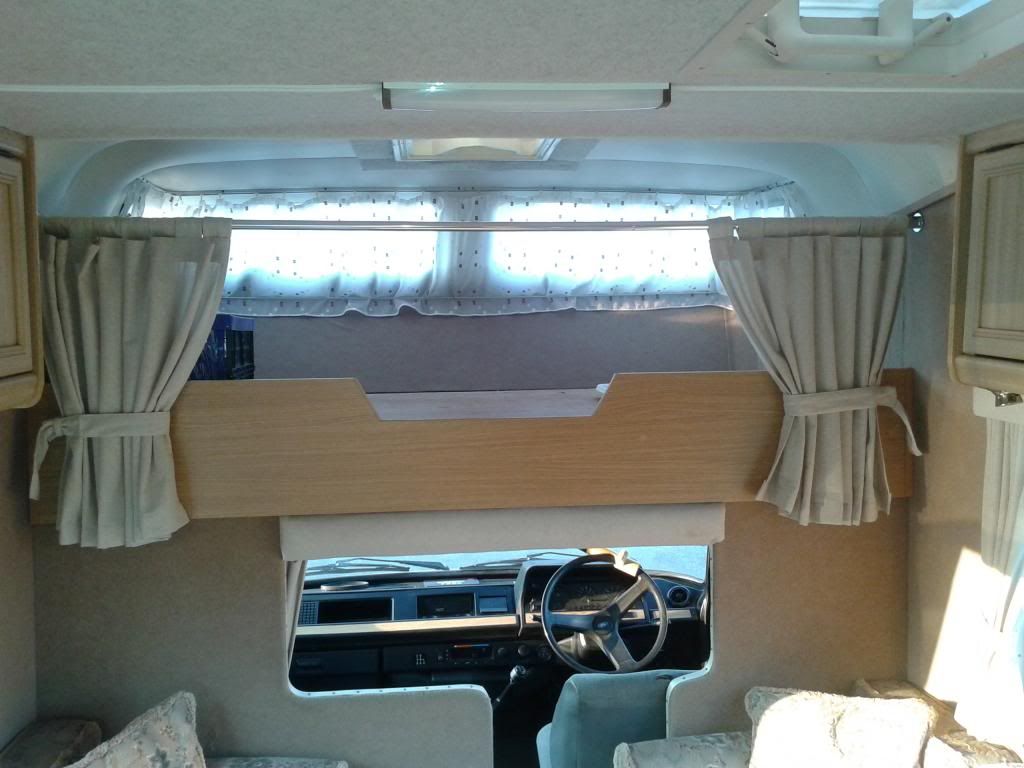 The pole was an extendable shower curtain pole, just pull out and twist and its locked in place