This little 'beauty' came in on the 'We Buy Any Van' scheme.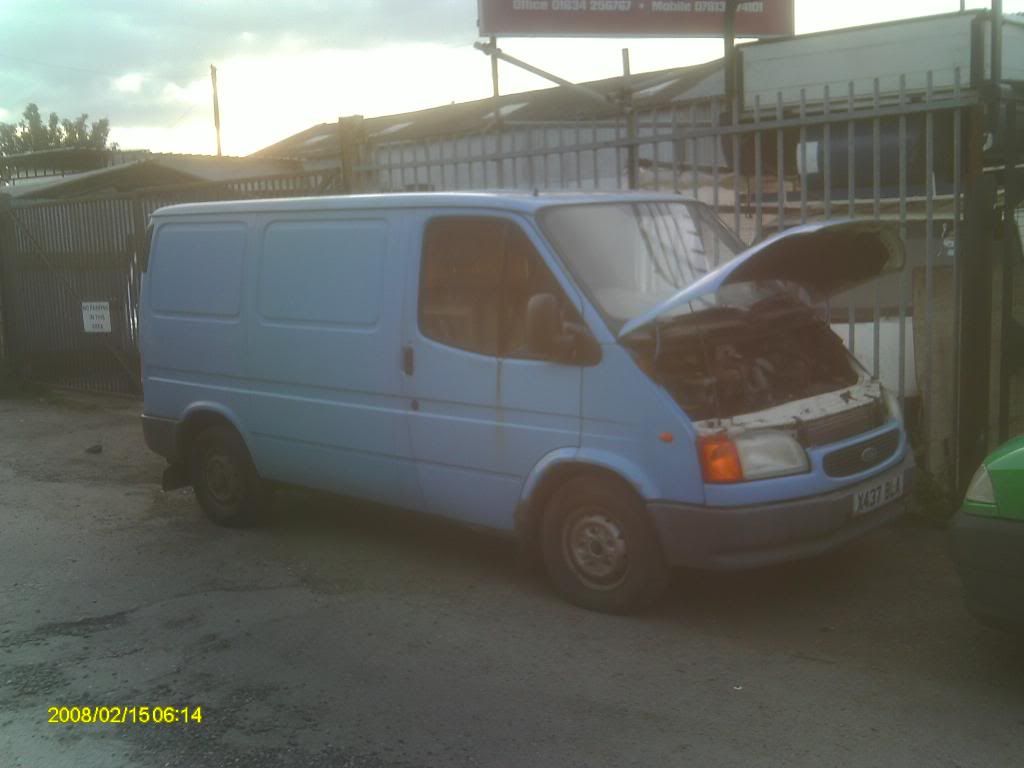 It is an MOT failure as a result of body corrosion, but it has been well maintained, drives/starts well and is remarkably quiet having the later injectors.
I am always willing to 'mix and match' parts for members, no need for any of you to purchase a complete 'assembly' if you only need some of the parts.
Complete engine, including starter, alternator, pump/injectors, flywheel/clutch, ideal if you are converting your vehicle to Di. £225.
Bare engine available if that is all you need.
I will remove the injector pump/injector pipes and other associated parts required for a EPIC to Bosch swap, this will include the throttle pedal and cable. This lot for £120.
Mt75 gearbox, £50.
With gear lever, gear lever gaiter, part of van floor and clutch cable, ideal for an MT75 retro-fit. £70.
The passenger front door is in very good condition, with trim and glass, £40.
There are also a pair, for sld and read door, of direct replacement security locks, all necessary parts will be removed and provided as a 'kit'. £20 for these.
Steering lock and front door locks, matching 'set', £20.
There is also a towbar with ball, £25 for this.
Many other parts are in good condition, such a shame to waste these.
As always I will post parts globally to forum members and do what I can to assist with delivery arrangements where this would help. We will be attending Transitmania and will be happy to bring parts with us to the event.
Any of the above parts can be fitted in our workshops, you would be welcome to drink tea while the work is carried out.
Let me know what you need chaps.
TIM