Having a nightmare with my Engine compartment fuse box in so much as the diagram appears to differ from the box itself and the diagram has 12 rows with fuses populated in rows 1 and 12, however the box itself only has 11 rows ..... arghhhh

Theres no numbers on the box so it's kind of guesswork as to whether the top or bottom row (left or right side in pic) is the missing row so it's hard to work it out
F42 is present and working so im guessing the row thats not there is the far right one in the fuse diagram pic, but....
I have two problems im trying to cure (3/4 other issues)
1) cig lighter is not working, i'm guessing the fuse has blown as a sat nav lead fell apart in it and prob shorted it out in doing so.
2) the reverse lamp is not working, though the bulb is fine (could be the switch rather than the fuse though) f41 in the fuse diagram but that row appears notto be in the fusebox????
3) going off the diagram many fuses are the incorrect ampage?
4) f47 has a 20a fuse but its listed on diagram as heated seats (mine has no heated seats) f46 is windscreen wipers in diagram on box it appears empty, but the f47 (from diagram)has a 20a fuse and windscreen wipers work??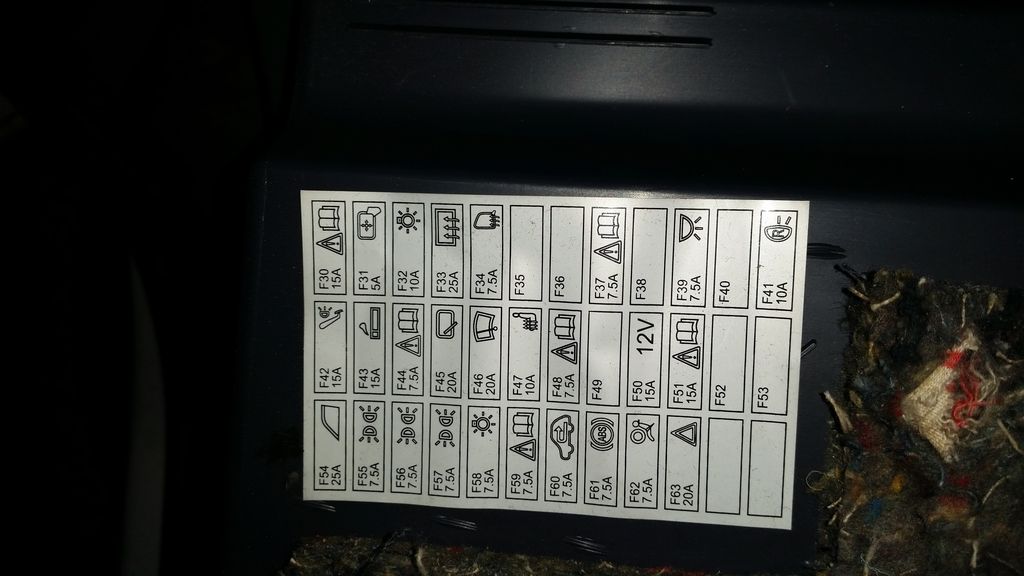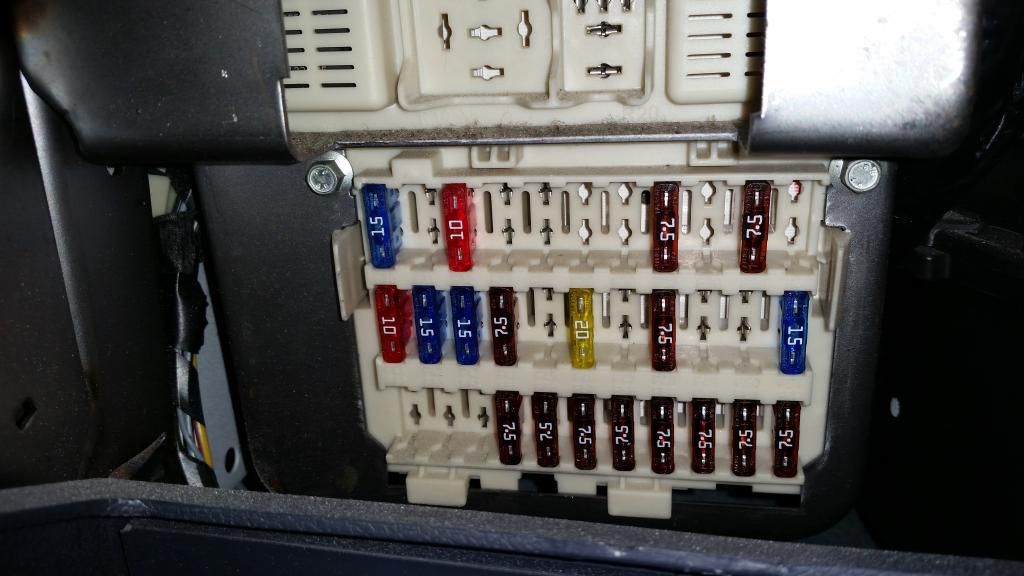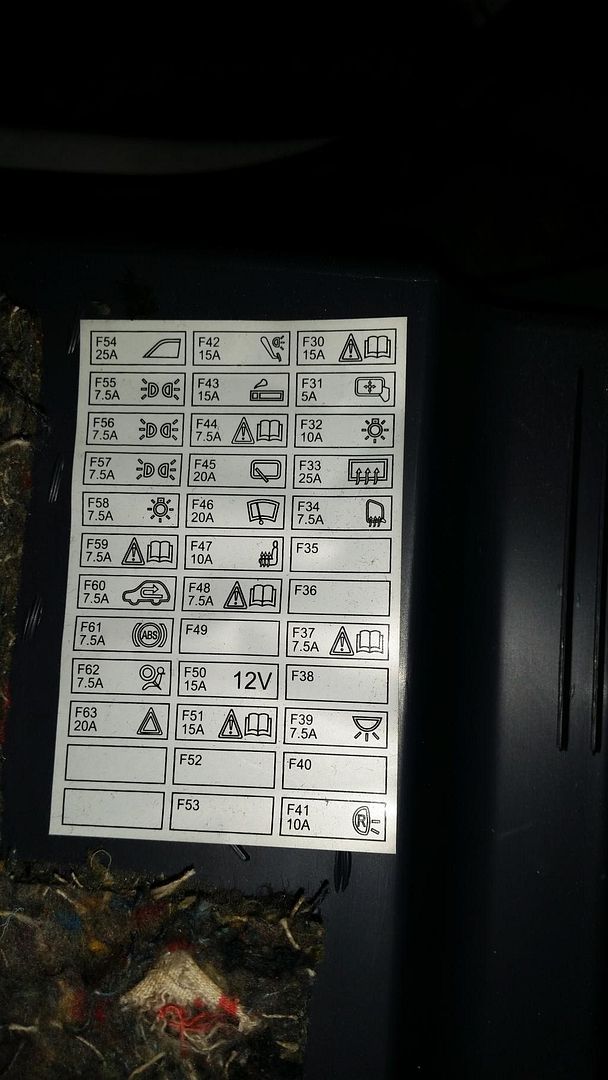 Anyone had similar issues and can offer advice on this?
Someone please help before I lose my mind completely!!