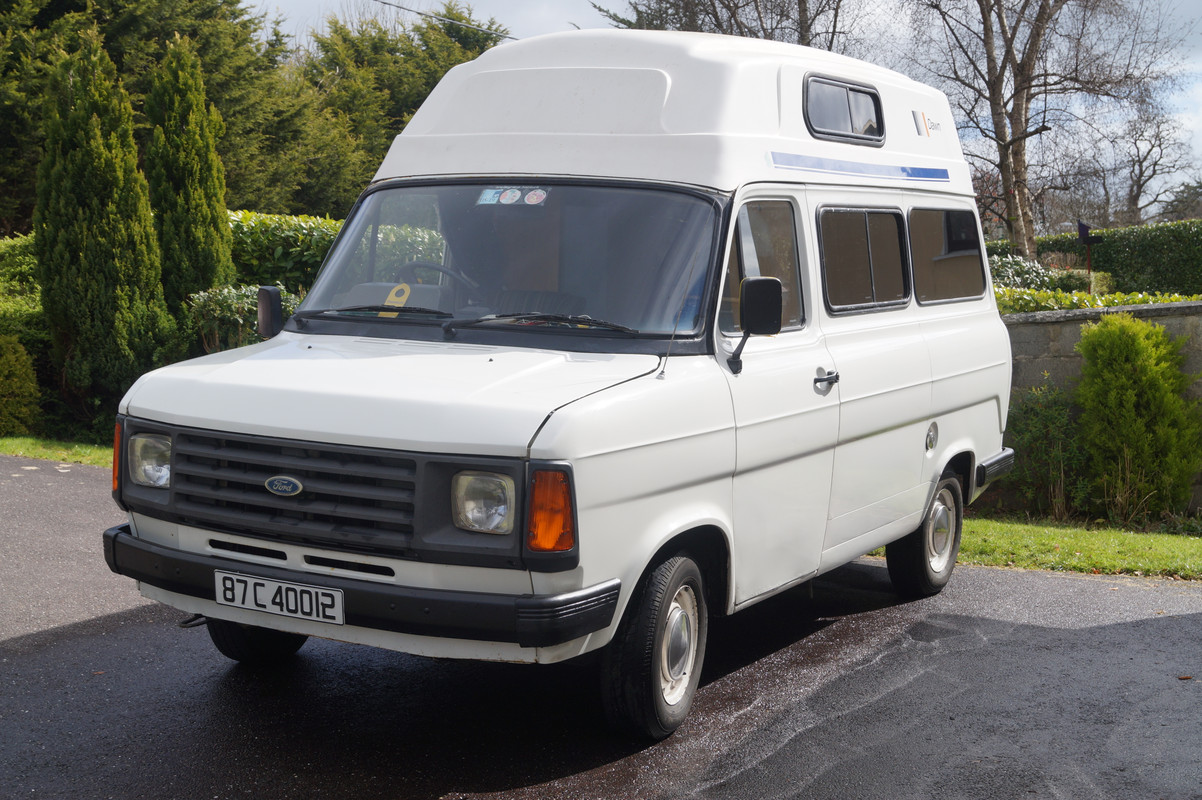 This is Duck. He's a 1985 Devon Dawn purpose built van, first registered in 1987 in the UK.
He's in Cork, Ireland currently but if you're in the UK regaining the original plates is simple.
He's over 30 years old and like any transit that age, you'll find small jobs need doing, but I've had all the bigger jobs done professionally, chief of which was renewing the front end of the chassis rail and cross-member with new parts.
He currently has a test certificate until October 2020 and long tax.
Together we've toured all of Ireland , including the North and Wales and most of England. Drives great so long as you aren't in hurry.
2 litre Pinto with overdrive box
Fridge and cooker both work (overhaul/inspection advised).
Has demountable water tank on wheels and sink.
Officially three berth, double bed and a third bunk would need repairs as it's a canvas hammock. All fittings are there but no canvas. Currently van has two single seats but a double passenger seat can be provided if you want to got the three berth route.
Over €6000 spent on this van, but I'm realistic enough to consider offers.
If you want to view I can meet flights at Cork Airport. It's all road legal, so you could just head off to the ferry .
Any questions please ask. I have loads more photos.