nge of direction at work, and the fact we've moved premise i have a few surplus spray guns. Some are brand spanking new and boxed and a couple are 'as new' in that they have only been made up to be used to test extract units or similar (these have had less than 1hours use but might not have boxes and will have the odd scuff from being made up) i also have a few guns from my maintenance and service kit, although im listing these as used in actual fact they have mainly been used to prove a faulty customers gun on site and in rare circumstance left for a few days as a loan gun while the customers was worked on.
All the items have been serviced before advertising and everything is checked its operational before being sent out.
Prices are after each picture and also at the bottom of the advert, Should you want a few items i will knock some money off the total bundle price.
I have a good stock of fittings and pipework so as long as you let me know when you pay what set-up you have i will make sure you have everything needed to use your new gun straight away
Lph-50 spray gun 1 - £140ono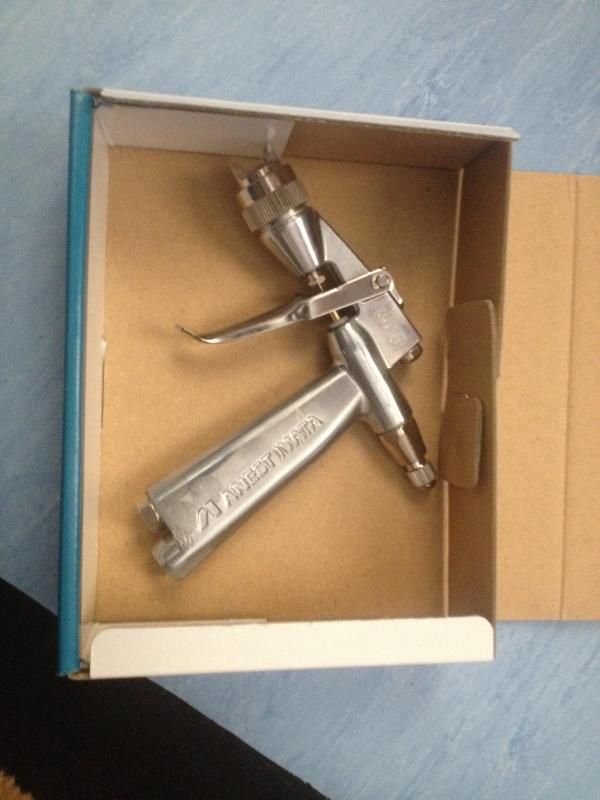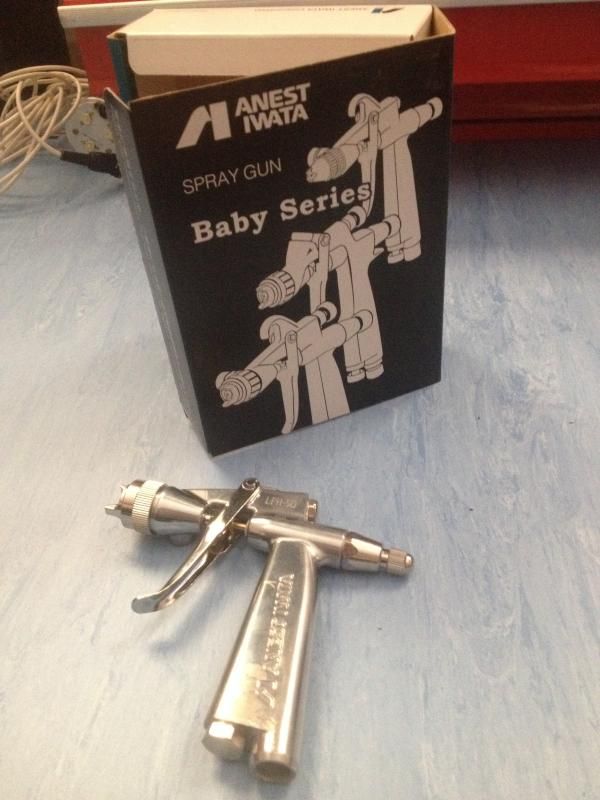 Lph-50 spray gun 2 - £140ono
Lph-50 spray gun 3 - this one is slightly marked, scratched hence its slightly cheaper (and having a black shroud would cover/hide it) - £125ono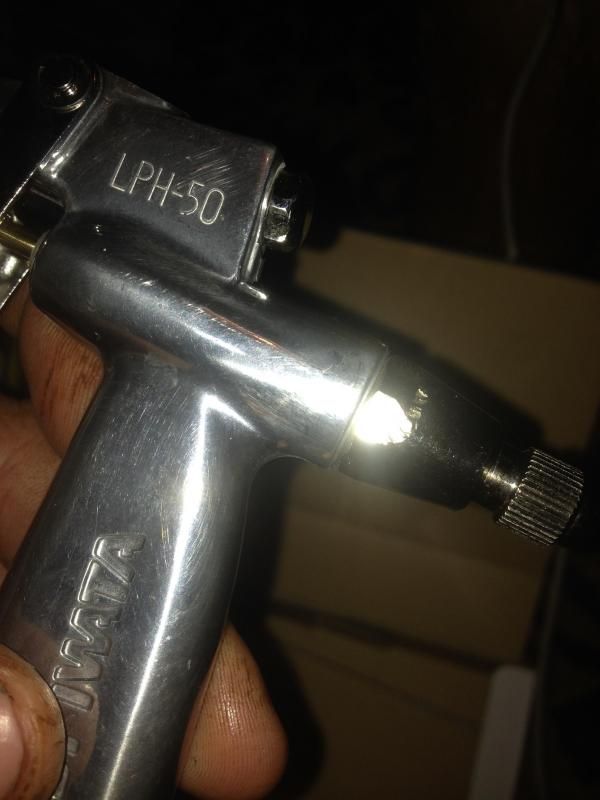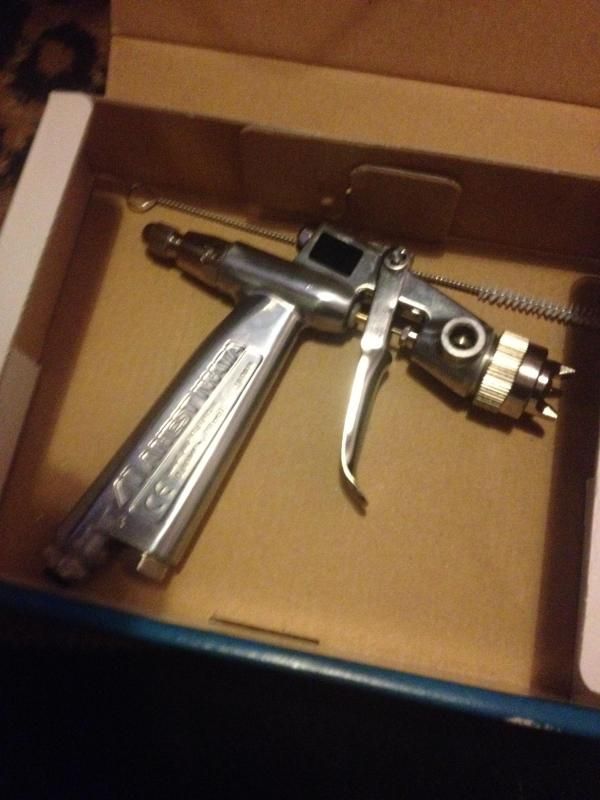 The Anest Iwata LPH-50 is a miniature full-featured LVLP (Low Volume, Low Pressure) gun. It provides high atomisation with precise control of the spray pattern and a minimum of overspray. The LPH-50 can spray high viscosity paints, including metallics, with ease. The LPH-50 is excellent for these applications: * Mural Painting * Custom Automotive * Sign Painting * Model Painting * Varnishing * Ceramics * Art and illustration * Hobby and Craft * Spray Tanning
Small, lightweight, gravity feed spray gun
Especially useful for custom designing and auto touch-up work and for spraying large background areas
Easy colour matching and touch-up by low pressure and low air delivery
Most suitable for metallic or pearl painting due to fine particles
Easy handling due to lightweight design
if you don't require a gravity fed set-up I can supply an arm assembly and 4oz bottle (all brand new) for £20
I can also supply the gun in a black shroud/cover to keep it protected from general workshop mishaps for £30
These are also available separately should you want to modify your existing gun.
Compressor - £110
Iwata power jet lite, studio series silent run compressor. Brand new and boxed this compressor supplies a constant pressure between 1-50psi. Ideal for airbrushing, model painting, spray tanning, decorative work and hundreds of other uses.
This is the 110v version so will need a suitable transformer (under £10 off ebay)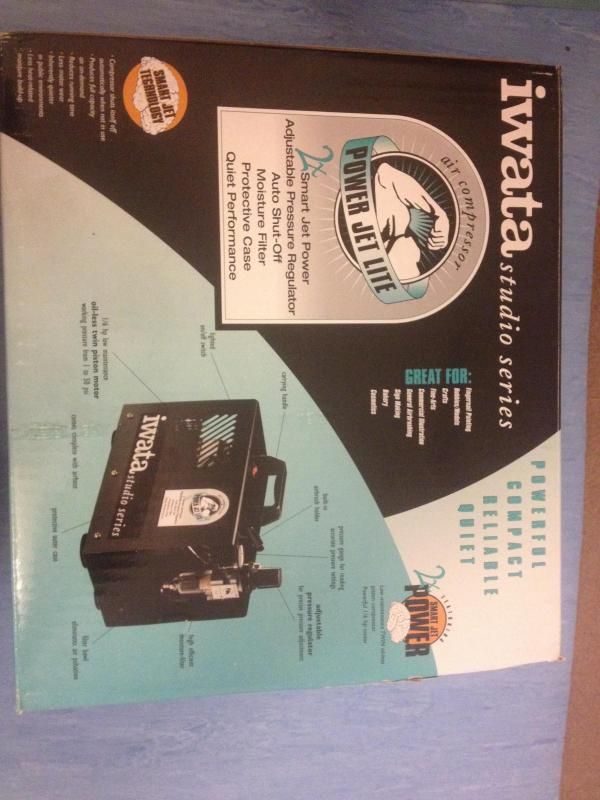 Lph-50 used gun. this has a shroud already fitted and a fitting for a bottle fed set-up. £80ono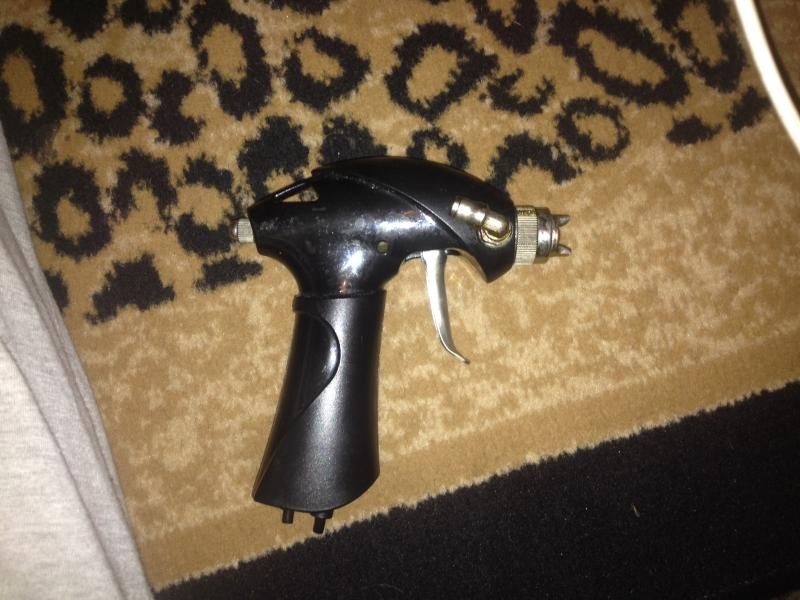 Rg-3l gun (this is non constant so make sure your set-up wont damage anything. VGC, hole in side of handle for tan pipe and again has fitting for bottle feed - £60ono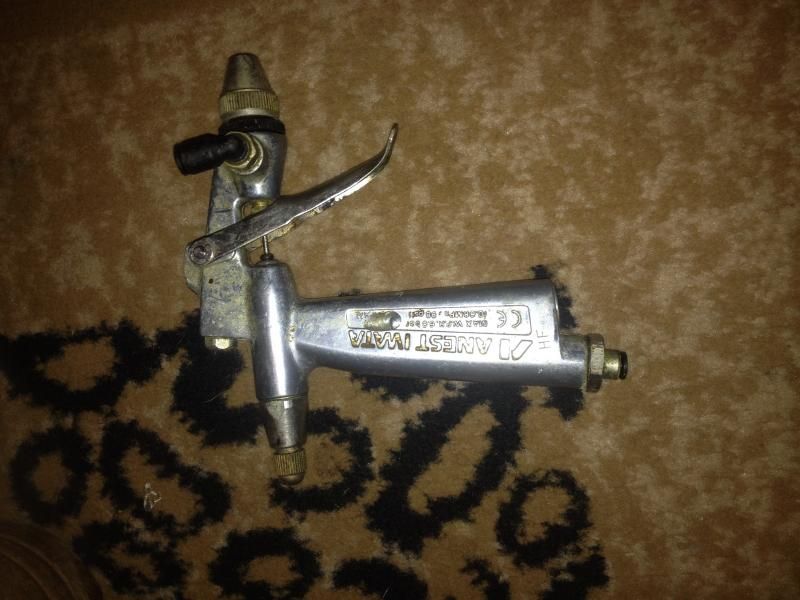 Lph-50 used gun, already has shroud and bottle arm assmbly. £85ono