Well, its taken a couple of weeks for me to sort out a couple of up to date pictures of the old girl and dig out some old photos of the insides of this on and on and on-going project.
I have been really impressed with some of the ideas on this forum and with time and a little as possible cash, I might be able to use some of these great ideas.
I was given the van about 5 years ago by a friend, (a 2 litre petrol then, but now 2.5 diesel) but before I could bring her home, I had the task of fitting a new water pump, fan belt and search a breakers yard in Surrey for a thermostat housing in the snow, just to get it running for the journey home back to Essex. Sadly, she spent most of her time on my driveway over the next couple of years, having very little done to her. So I decided to convert her to a Day/Camper van with my buddy Neil, who has also started a much larger project Transit for touring, so with his help, we began a little conversion last winter.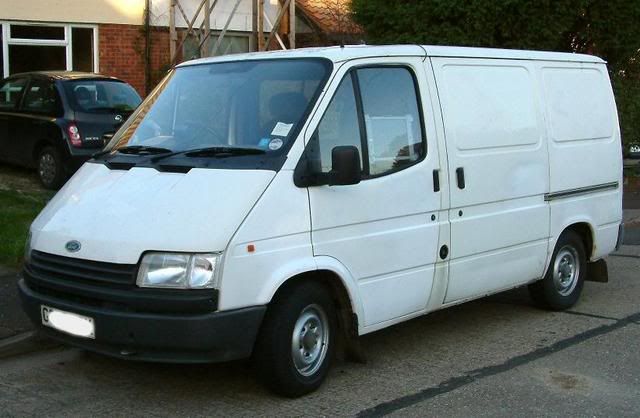 One of the first things we did was to knock out and fill the dents before fitting the ply lining and for an older van, the body wasn't that rusty, just a bit scabby around the rear arches and some pin holes in the rear doors. I have one more dent left in the base of the sliding door and she's ready for a repaint.
Storage or cubby holes where cut in to the side panels on both side of the van for extra storage, just deep enough to be useful without having to use the main boxes when fitted. These will eventually lined with carpet. A chillier box was made from old scrap white double-glazing door infill panels. After mitring all the corners, the parts where glued together to make a tough cool box 28mm thick, perfect for storing food stuffs along with ice blocks.
With two long storage boxes down both sides, being used as seating and as a bed, a table had to be cut make the bed extension, when I saw the cost of a ready made table leg and fittings, I thought "no way". So home it was. Very simple plate with bolts and a tube welded on and then sunk in to the timber floor to make a smooth finish when covered with lino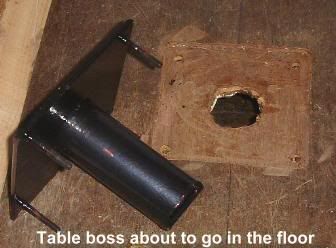 That's enough for now more later.
Alan